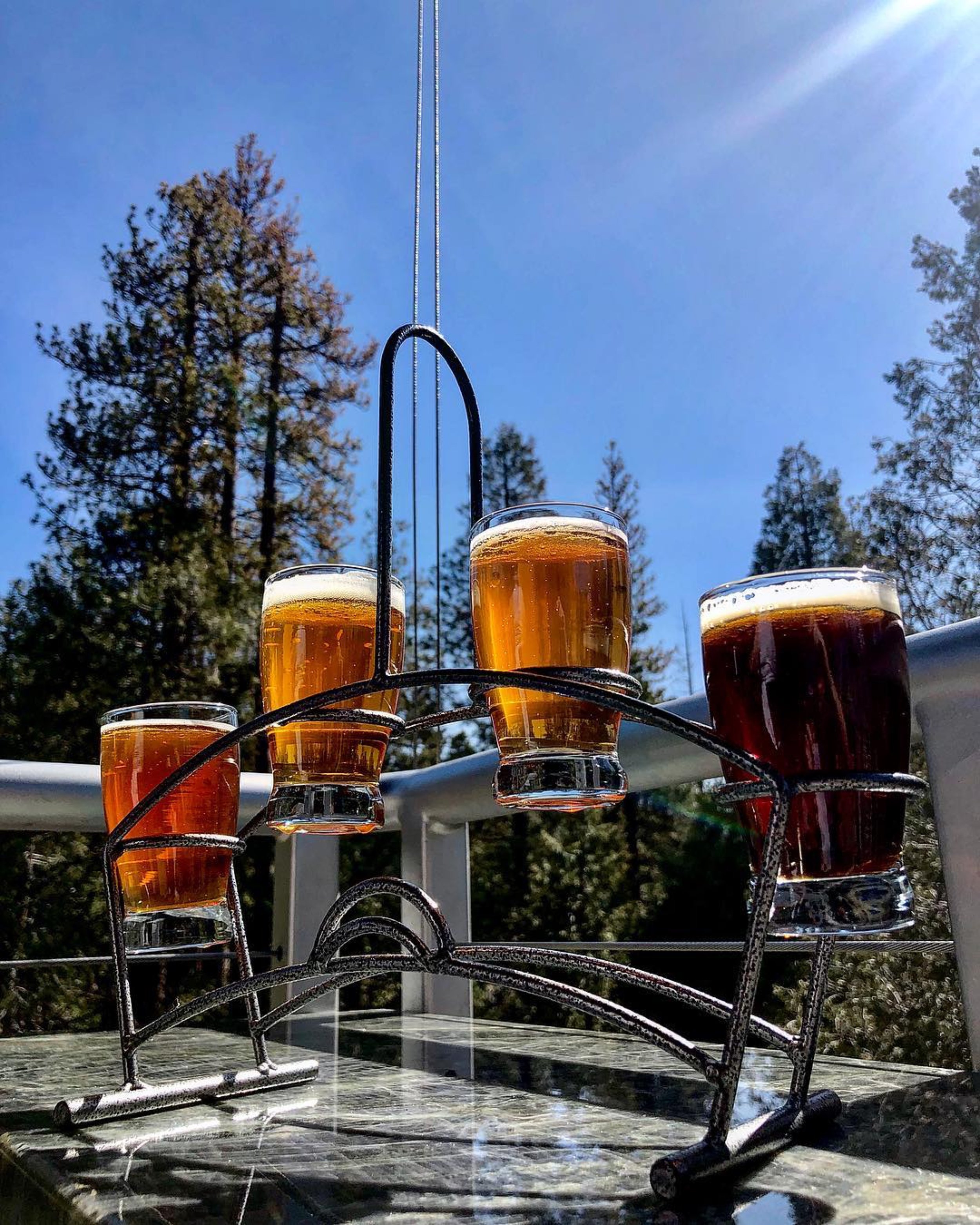 Idyllwild's
Brewery & Restaurant
Hand-Crafted Beer & Exceptional Fare
Located in the San Jacinto Mountains, Idyllwild Brewpub is a brewery
and restaurant nestled in a
small mountain town.
Idyllwild Brewpub opened in March 2017 and is located in downtown Idyllwild, CA. Since then Head Brewer, Don Put, has been producing world class beers, while restaurateurs, Frank and Lori Ferro have created an exceptional food menu and dining experience.
Idyllwild Brewpub's interior, designed by a long time resident architect and built by talented local contractors, reflects the rustic sensibilities of the surrounding area while also paying tribute to Idyllwild's peaceful forest and beautiful scenery. The restaurant offers a gorgeous view of Strawberry Creek and tall cedars as well as a chance to observe the art of brewing through our glass encased state-of-the-art brewery.
Our mission at Idyllwild Brewpub has always been to leave the smallest footprint possible in the fragile ecosystem that we call home. In addition to using solar panels for energy, Idyllwild Brewpub currently uses its own pure mountain well water. After the water has been used, it is then treated on-site and used to irrigate the landscaping. We have received recognition awards from Riverside County and we are proud to call ourselves a sustainable restaurant.
We feature 21 of our Idyllwild Brewpub beers on tap, delicious pub-style food, and a full bar with craft cocktails and spirits. We also sell our beer to-go in growlers, cans, and bottles!
Phone
(951) 659-0163
Location
54423 Village Center Dr.
Idyllwild, CA 92549
Hours
M-F 12p–9p
Sa 11am–10p
Su 11a–8p